HULK

Commercial Steel Buildings
Our Commercial Grade truss system offers plenty of options to maximize the width, length and height for added storage purposes and more while minimizing your cost per square foot. Great for warehouses, clear open shops and much more.
Lowest Pricing! All Buildings Are Priced at Wholesale
Request an estimate & receive additional special discounts!!
Hulk Steel Buildings
Wide Selection!
"After much online looking and calling different places we feel blessed when we got Kelly with Hulk Steel Buildings. He was very knowledgeable and always answered his phone. We had a lot of questions and he was there from start to finish. We now have our beautiful 30x40 garage. We are more than happy and very thankful for the savings he helped us with."
Why Choose Hulk Steel Buildings
People Choose Us for Quality & Our Craftsmanship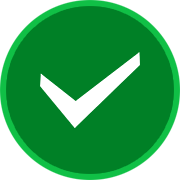 Delivering & Installing Steel Buildings Throughout the U.S.A.
Hulk Steel Building's garages, barns and carports are available for delivery and installation in almost all of the United States. You can relax knowing the Hulk delivers! With professional site planning & installation, your new steel building will be strong & reliable for years. Ready to get started? Lets talk!
Free Estimates!
Please take a moment to complete the short form below & a Hulk Steel Building Representative will contact you shortly with a free, no obligation estimate.